Bird and Little Bird is hosting a swap of handmade toys and children's items to raise awareness about the problems caused by the CPSIA. If you'd like to participate, just e-mail Anne (birdmail AT gmail DOT com) and be sure to let her know if you're willing to ship internationally. February 10th will be the deadline.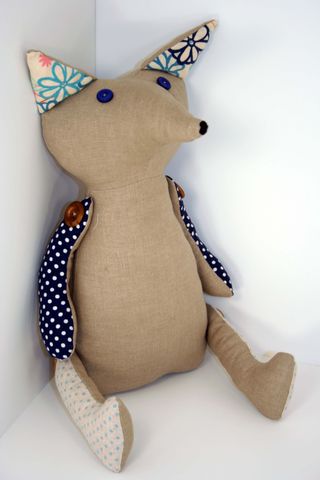 Read her blog post here for more details. She made Mr. Fox, pictured above, so maybe you'll end up with something as adorable. I am not sure what I will contribute, but I'll post a pic when I do.
Have fun and support handmade!