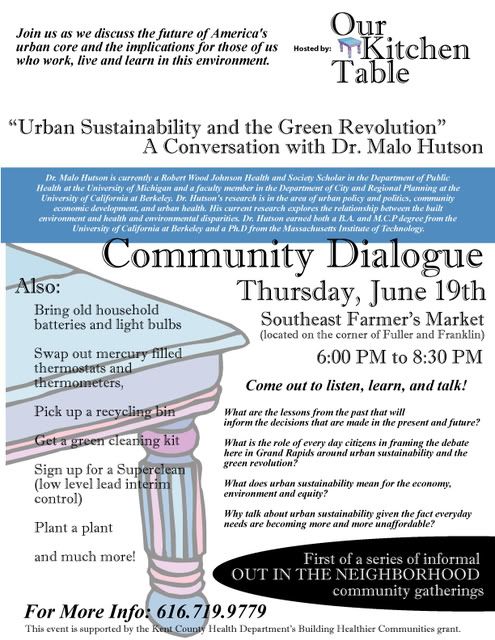 This is put on by an organization that I volunteer with. We are working to provide education and create change in urban Grand Rapids around environmental justice issues such as lead, radon, carbon monoxide, and food availability.
This is a FREE event and there will be fun stuff for the kids to do and even FREE food! Check it out! I wish I could go, but I will be at
PAPA Fest!
We are leaving Thursday morning and we won't be back till Sunday.